Dubai offers a wealth of opportunities for those seeking to invest. The Middle East, Africa and South Asia (MEASA) region is home to over three billion people, ever-increasing mobile connectivity and increasing levels of trade and investment. MEASA is demanding ever more widespread and sophisticated financial services, which represents an opportunity for innovative companies within the financial sector.
As trade and investment increase, there will also be a growing market for wholesale banking and capital markets. This underpins Dubai's place on the map as the de facto hub between all of the major markets within the region, and that is why more than US$350 billion of trade flows through Dubai every year.
A large proportion of the population remains unbanked and the potential for fintech products is vast. With continued growth, wholesale banking and capital markets will become increasingly important and Dubai's position as a global trade hub places it in pole position.Digital opportunities in MEASAThe Dubai International Finance Centre (DIFC) is the financial heart of the MEASA region. With a combined GDP of US$7.7 trillion, its immense young population, 40% is under the age of 25, offers up opportunities for digital financial services.
Dubai as a financial hub
Filling the time-zone gap between the leading financial centres of London and New York in the West, and Hong Kong and Tokyo in the East, DIFC stimulates trade and investment flows along the South-South economic corridor. The Centre will triple in size by 2024 and establish a world-class financial destination by deepening and broadening impact for constituents and global sectors, and investing in innovation.
Ensuring best in class regulatory and judicial framework, DIFC is made up of the Dubai Financial Services Authority (DFSA) and the legal bodies of Dubai Courts, the DIFC Courts and two arbitration centres, Dubai's branch of the London Court of International Arbitration (DIFC LCIA), and the Dubai International Arbitration Centre (DIAC).
A vibrant banking and trade sector
DIFC hosts 17 of the world's top 20 banks, seven of the top law firms and 13 of the world's most prestigious wealth and asset management companies. It is the preferred regional hub for some of the world's most reputable banking institutions, including Barclays, Citibank, HSBC and Standard Chartered, which collectively operate 85 branches in the city, while credit card giants Visa and MasterCard are also headquartered in Dubai.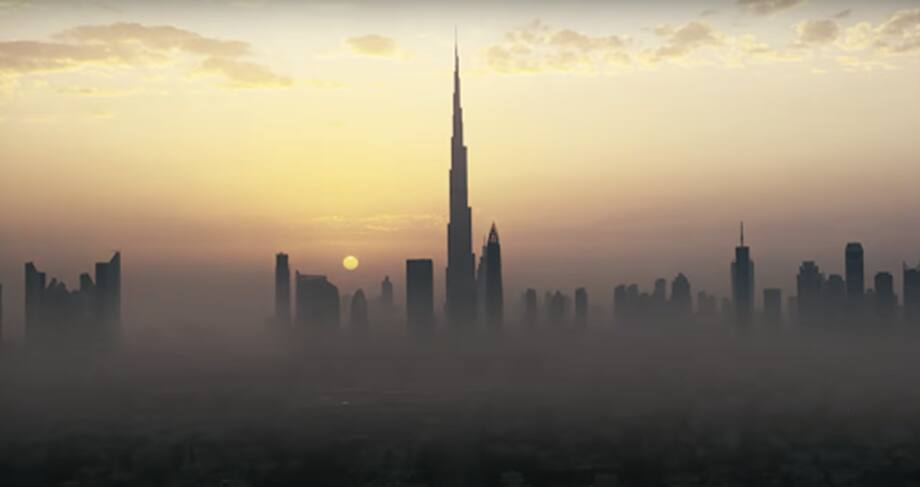 DUBAI IS A CITY WHERE INNOVATION IS IN THE DNA, EMPOWERMENT IS THE NORM, DIALOGUES ARE GLOBAL AND HORIZONS EXPAND EVERY DAY.
Bank returns on equity in the MEASA region are 50% higher on average than in Europe and the USA and the average margin on core financial products is 33% higher than the global average. MEASA's combined market has grown three times faster than developed markets over the past 20 years and has a projected growth of 4.6% annum over the next five years.
DIFC is also home to Dubai's stock exchange, a buoyant insurance sector and derivatives equities and commodities platforms like Nasdaq Dubai, Dubai Financial Market and Dubai Mercantile Exchange.
At DMCC (Dubai Multi Commodities Centre), you will find commodities and derivatives platforms and exchanges including the Dubai Gold and Commodities Exchange, the Dubai Diamond Exchange and its Sharia compliant platform, DMCC Tradeflow.
A market for untapped growth
In the Middle East, Africa and South Asia, 86%, 66% and 46% of adults respectively do not have traditional bank accounts. In South Asia, only 55% of men and 37% of women have bank accounts. In particular, the youth find it challenging to access banking services. In sub-Saharan Africa, young people hold US$2.2 billion in savings, and half of this amount is held by people living on less than US$2 per day. Smartphone usage is increasing, with 33% of the population in sub-Saharan Africa using the devices, this is expected to double by 2025.